Women accused of being Boko Haram executed on camera in Cameroon
Accused of being part of the terrorist group Boko Haram, a shocking video has emerged of men in Cameroonian army uniforms slaughtering women in the west african country.
Forced to kneel with children on their backs, the women were shot 23 times by men wearing uniforms of the Cameroonian soldiers from the Battalion d'intervention rapide (BIR), who were confirmed to be in the area at the time.
Amnesty International and the investigative group Bellingcat verified the video to the area of north Cameroon.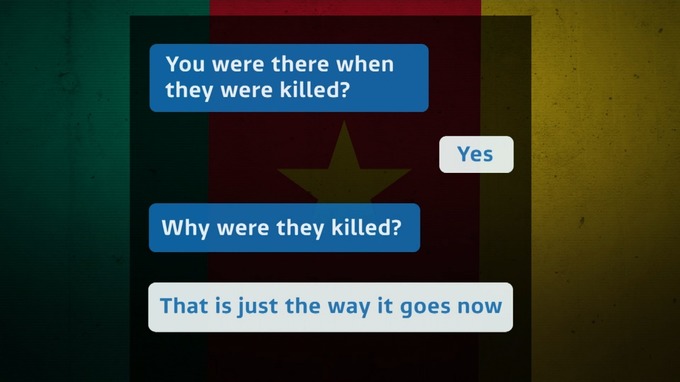 A BIR soldier at the execution told ITV News: 'That is just the way it goes now.' Credit: ITV News
When asked about why they were killed, a BIR soldier present at the execution told ITV News correspondent Dan Rivers via Facebook: "That is just the way it goes now."
Sam Dubberley of Amnesty International told ITV News the footage is "the most despicable video" he has seen in his career. He said: "The heinousness of the crime, what we see in this video leaves us to believe that this shows credible evidence of an extrajudicial execution by the Cameroon military and that it should be independently investigated by the Cameroonian government."
Boko Haram have been an enemy of the Cameroonian army for years in the north with the support of the US and Britain calling for Foreign Secretary Jeremy Hunt to take urgent action.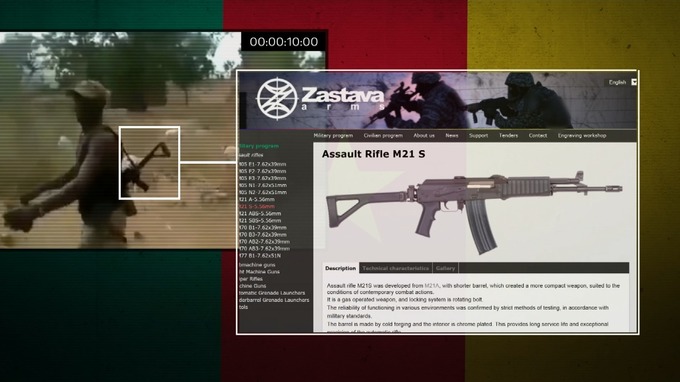 A weapon in the video was identified as a Zastava M21 S rifle commonly used by the soldiers. Credit: ITV News
Cameroon Communication Minister Issa Tchiroma Bakary dismissed the video as fake news but said the government are taking the matter seriously.
"Despite the fact that we have demonstrated that this is fake, the head of state has instructed the minister of defence to open a thorough investigation during which no stone should be left unturned," he said. The UN has been unable to verify the video but expressed concern and a need for a transparent investigation.
Source: Itv